Questions

In the "new user" scenario, had I not read the docs, I might not of know the bottom left UI was there.
I have an ATI card, attached is a screenshot for what its worth. I do use a program call F.lux  that automatically adjusts my monitors to be kind on my eyes, based on time of day. I disabled this and still feel the default setting is too hard to make out?
Without something behind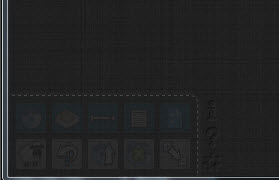 With something behind, I totally missed it when I first loaded the extension.